If you've been looking for a generator, you've probably heard of Generac Power Systems. Generac is a well-known generator brand, with models available in various sizes to fulfill a wide range of needs.
The company is well known for its home backup generators. Still, they also provide a wide range of goods, including ultra-portable and quiet camping and high-capacity commercial portable generators.
Generac introduces new models regularly, so there is always something new for you to look out for. Here are the best Generac generators you can find on the market.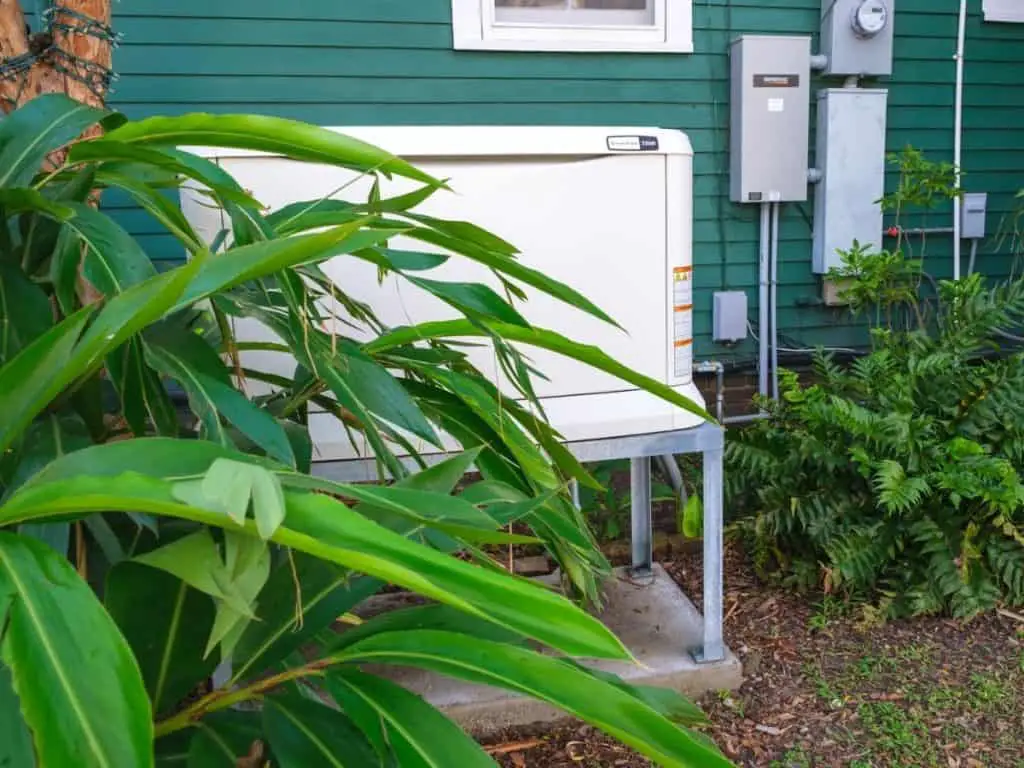 Generac 7117 GP2200i
Specs
Fuel – Gasoline 
Tank size – 1.2 gallons
Run time – 10.75 hours at 25% capacity
Surge power – 2200 watts
Running power 1700 watts
Because each device, regardless of capacity, provides immense power, the GP Series is one of the most popular that Generac makes. This generator, the 7117 GP2200i, is excellent for outdoor activities.
This is an easy-to-operate model with a simple control panel. It has low oil and low fuel warning lights, a power turning knob, and shielded power outlets for increased safety (USB port, 12 volt DC, and 120 volt AC).
Given the compact, lightweight construction and 1.2-gallon fuel tank, it has a rated working time of nearly 11 hours, which is incredible for a generator of this size. If you use the parallel capabilities, you'll have enough power for tailgating or other activities which require a load of power.
The three power modes that maintain the Generac generator's fuel-efficient are other interesting features. TruePower Technology on this model reduces harmonic distortion, making it safe to directly charge sensitive gadgets like DSLR cameras, mobile phones, and laptops.
Overall, this is an excellent generator, given its small size. 
Generac 7117 Gp2200I W 50St Inverter, Orange
Quiet, Compact, Easy to use. AC rated output running Watts: 1700, AC maximum output starting Watts: 2200. Rated 120 VAC Amperage-14.1
Truepower technology provides clean, stable power ideal for sensitive electronics, tools and appliances while the 1.2 gallon fuel tank allows…
Built-in handle makes it easy to transport and the integrated OFF/RUN/CHOKE knob simplifies startup procedures
Pros 
TruePower Technology – allows you to safely power up your smaller gadgets like your phone or camera without overloading them.
Long run time – a run time of 11 hours is almost unheard of for a generator of this size.
Cons 
Possibly unstable power output – some customers have reported that the power output of this generator is a bit hit and miss, though this is not an issue with everyone. 
Generac GP3300i
Specs
Fuel – Gasoline 
Tank size – 1.6 gallons 
Run time – 5.8 hours at 25% capacity
Surge power – 3300 watts
Running power – 2500 watts
The Generac GP3300i is one of the most powerful inverter generators you can buy. This gadget has 3300i watts of power thanks to the PowerRush Technology, which increases surge capacity by 50%.
This variant is slightly heavier than the other similar generators, weighing over 60 pounds, yet it is still transportable thanks to the built-in carrying handle. It's also relatively quiet, so you won't bother your neighbors if you use it for powering some parts of your home. It is also very useful for amping or RVing due to its quiet features.
TruePower Technology is included in this edition, allowing you to connect it to sensitive devices without the danger of them being destroyed. The control panel contains two USB ports, allowing you to charge two different electronic devices simultaneously.
The GP3300i is one of many inverters that may work in parallel. Adding a second inverter to your power source gives you nearly the same amount of power as many larger and bulkier portable generators while keeping your power source compact. This is why it is a favorite for those who need a power source. 
Generac GP3300i 7154 3,300-Watt Gas-Powered Portable Inverter Generator, CARB…
PowerRush Advanced Technology delivers over 50% more starting capacity allowing you to do more with less. *Increases electrical current upon…
Quiet Inverter Power reduces sound emissions and provides optimal performance.
True Power Technology provides clean, stable power ideal for sensitive electronics, tools and appliances.
Pros
PowerRush Technology – gives you high starting power
Parallel capable  – allows you to hook up another generator to this one if you are not getting enough power for your needs
Cons 
Heavy – though ideal for those who travel a lot in an RV or for people who like camping, transporting this generator may be an issue due to it weighing 60lbs
Generac 5734 GP15000E
Specs
Fuel – Gasoline 
Tank size – 7.2 gallons 
Run time – 10 hours on 50% capacity
Surge power – 6875 watts
Running power – 5500 watts
Do you need a dependable, heavy-duty generator with an extended operating time? Then you should try out the 5978 GP7500. This generator has excellent power, is fuel-efficient, and is suited for outdoor use, thanks to its large never-flat tires and stronger steel frame.
It has a steady power rating of 7500 watts and a surge power rating of 9375 watts, making it suitable for larger electronic equipment and devices and providing electricity to a complete household during power outages. It has a 7.5-gallon gasoline tank that can run for 11 hours at 50% load when fully charged, showing how fuel-efficient this generator is.
The control panel has five different power outlets, an hour meter for tracking maintenance needs, circuit breakers, and a simple on/off button. 
Overall, this simple control generator may be used on construction sites and in the home.
Pros
Easy to use – the control panel is simply designed and with all indicators labeled for ease of use
Very powerful – this generator can power a whole home or construction site if necessary
Cons
Gets hot – After running for a while, you will notice this generator gets quite hot. Avoid touching it just in case to prevent any injury or burns.
Generac 70432 Guardian Series
Specs
Fuel – Natural gas (by connecting to the main gas line) and propane
Tank size – Connected to LP/Natural Gas Supply
Run time – Unlimited
Surge power – 22,000 watts
Running power – 19,500 watts
The 70432, a large generator with a huge capacity. It has 22,000 watts surge output and 19,500 watts of continuous power. While it is used on many construction sites, it is an equally popular home standby generator.
It is sufficient for most residences to sit out a power outage for an unlimited period because it is directly connected to the home natural gas or LP supply.
TruePower Technology, which eliminates harmonic distortion, Mobile Link Remote Monitoring, and RhinoCoat, which gives a long-lasting coating, are all included in this model. The Guardian Series is popular among homeowners since it offers reliable power and several financing options.
A bilingual LCD control panel is also included in this version, which is covered by a weather-resistant RhinoCoat covering.
Pros
Mobile Link Remote Monitoring – get live updates on how much power your generator is using 
RhinoCoat – as this generator will always be outside, this weatherproofing will protect it for years
Cons 
Expensive to install – the installation may be the most expensive part of getting this generator as it has to be connected to the main gas line 
Generac Guardian Series
Specs
Fuel – Natural gas or liquid propane
Tank size – Connected to LP / Natural Gas Supply 
Run time – Unlimited
Surge power – 11,000 watts
Running power – 10,000 watts
A backup generator that turns on automatically when the power goes out is a good alternative if you are not technically savvy and want a hand-off gadget. 11,000 watts power a small household even when multiple appliances run simultaneously.
The best part about this generator is that you won't have to worry about anything because the technician will handle everything for you, including connecting to your home's LP supply, so you won't have to worry about recharging.
Because Generac includes Mobile Link Remote Monitoring, which allows you to check in on your power at any time via your mobile device and makes it easy for specialists to check for defects, this is a fantastic option for people who aren't at home as frequently.
It also has low harmonic distortion, making it a safe and stable power source for sensitive electronics.
Pros
A good standby generator – very useful if you live in an area that may get frequent storms that cause power outages
Mobile Link Remote Monitoring – keep an eye on the power usage from anywhere. 
Cons
Expensive to install – as you need to get someone out to install this generator, it can be very pricy