At Surge Accelerator, we know how long it takes to do research and development on new technologies that will give us better energy services. Over 10 years of research and development, for example, goes into making your typical solar-paneled roof. Some of our portfolio companies focus on "standing up" for the environment, while some help makes things cleaner and greener (for lack of a better term). We believe we can make solar-paneled roofs cheaper and easier to use, which will make clean energy more accessible to more people!
Our passion is to be the best accelerator for entrepreneurs in the energy industry. Our focus is to identify and develop top-notch business leaders who can build great companies, solve corporate challenges, and contribute to a thriving sector that will support a fair economy for a long time to come!
Our core purpose is to make the world a better place. We do this by empowering entrepreneurs to solve energy issues and providing them access to world-class experts, capital sources, and more companies like yours – companies that might be potential partners or buyers for your innovative technology.
About Us
Noah Thomas
Executive Director
Noah is a founder and visionary behind the company Surge Accelerator and has developed an AI-powered system for monitoring and managing building energy usage and is currently one of the most powerful players in this sector of the energy industry. As a former executive at a top 10 energy provider, Noah brings a wealth of knowledge and experience of the energy sector to the company and he is also a regular speaker at energy conferences, events, and trade shows.
Becky Gardner
Executive Director
Beck is a co-founder of Surge Accelerator. She is also a board member and VP of our company and is leading the charge in the direction of developing and designing solutions to some of the world's greatest challenges. Becky is a believer in progress through technology and the power it has to change the world for the better. She is positive for the future of the industry and is excited about the development of new technology that is about to reach the consumer markets.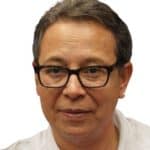 Yang Lui
Executive Director
Yang has been into renewable energy and power since 2013. He has been actively participating in many online meetups and conferences to learn about the latest in the field. Yang led efforts to bring up 50kW of solar power in the area where he lives in 2013. He has also done many projects to convert waste cooking oil into biodiesel fuel to demonstrate the importance of renewable energy. Yang has vast experience in all renewable fields and is positive about solving global problems.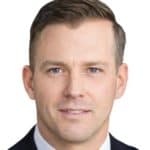 Phillip Cortez
Scientific Advisor
Phillip is a young Australian with a passion for renewable energy and sustainability. He is a clean energy advocate and a renewable energy expert. Fueled with a passion for ensuring a sustainable future, Phillip has a broader vision of a world where communities will be powered by renewable energy. He believes the future of energy is in renewables and it's about time Australia caught up with the rest of the world.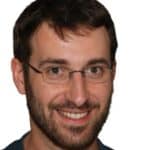 Rick Goodwin
Energy Co-ordinator
Ricky is a passionate energy solutions expert and likes to help people and make a difference in society. His vision is for a sustainable future for all, and I have been working in renewable energy and its various applications for over 5 years. He has a passion for solving problems with technology and has a vision for a sustainable future. Ricky is a dedicated member of Surge and is enthusiastic about the future of the company,
Dominic Harmon
Renewable Research
Domonic is a veteran software developer with over fifteen years of experience in the field. He now spends his time as an expert in renewable energy and as a voice for sustainable technology as a member of the media. He owns and operates a fully solar-powered home and has installed solar and water-saving technology in several other homes and businesses.